Basics Of Seo 💡 
SEO – stands for search engine optimization.
It is a basic part of digital marketing.
One needs to have knowledge of  BASICS OF SEO in order to be a digital marketer.
SEO means doing on-page optimization to bring your page up on google ranking.
There are mainly two type of SEO.  First is  

ON PAGE

  SEO & 2nd is  

OFF PAGE

  SEO ➡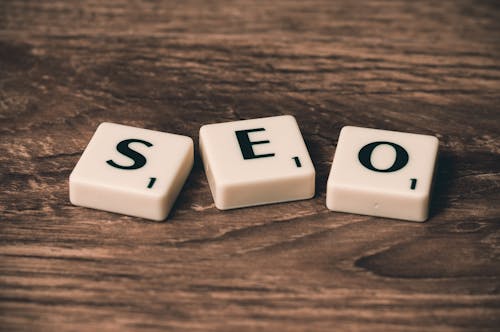 On-page activities – On-page optimization means to modify and make changes on your page so that it is unique from all the other pages which will help the google to read it. There are many things in an on-page seo which are  activity like:
Basics for SEO
Title

Description

Headings

Keywords
Keyword proximity

keyword density

Keyword stuffing

Keyword prominence

Keyword placing
Do a complete keyword research for your website, Analyze your competitors.

Enhance the overall Website Performance and Structure.

Define the content strategy, Create great content and optimize it.

Make a strategy for Link Building.

Attract traffic from Social Networking websites.

Measure the results and refine your SEO strategy.

Keep up with all the latest changes to search engine algorithms and trends.
Keyword in H1 tag.

Length of the content.

Duplicate content.

Image Optimization.

Content Updates.

Outbound links.

Internal links.
Off Page SEO : Generate the Quality – Life long Back links by using these methods !
     1:Directory Submission
     2:Forum Submission
     4:Image Submission
     5:Article/Blogs Submission
     6:Profile Creation
     7:Business Listing
     8:Social Media Sharing
     9:Social Bookmarking Submission
Lets Talk About All This Thing In Detail   🙂 
We all know that for  a particular post Title, Description & Tags are most important to rank your post on GOOGLE.
But all this do nothing  if you will not choose a perfect keyword .
In my opinion keyword is a keypoint to rank your post on different search engines.
Now the question arises how should we choose a perfect keyword for our post/products ?
It is well known fact that a keyword which is used by most of the people are comes under difficult category and it's hard to rank theses keyword,so now what should we do if our website is new 🙄 
The answer is quite simple which we will discuss above 🙂 
KEYWORD DESITY AND ITS  SEO DIFFICULTY   IS THE MAIN FACTOR TO GENERATE TRAFFIC FOR YOU WEBSITE.

Now we know that how to choose a perfect keyword but again a question arises what are sites which provide good-keywords for our post. So here is the list some free and paid tools which provide keyword density ans seo difficulty.
1: Ubersuggest ( Free )
2: Ahref ( Paid )
3: Keyword planner by Google ( Paid )
4: Semrush ( Paid )
5: Longtail Pro ( Recommended Paid )
6: Keywords Everywhere ( Free )
7: Moz ( Paid )
8: Small Seo Tool ( Free )
These are some best tool which you choose to write your post for keywords and other metrics.
Post length and Plagarism  
Many of us don't know how to  write a good post which will rank on google easily ?
It is quite easy Google always see which post is user friendly and which is not it's totally depend on your content and ease of writing , so reader can't distract and don't want to see other thing if your content is full of all knowledge .
Now another question arises how should we write a user friendly post ?
Answer is always use simple active sentences so the user easily understand what are you saying and they will not go to another post 😎 
Use of Good fonts, Images and text size also impress user to   read more your post, If your post content is in small size the user will skip and leave your website .
So always remember use Good font, Text & Images.
Another most important factor is post size if you write a long post it will rank easily this will seen in most of the cases in which post rank due to long length , because if your post is being long user will spend more time on your post and Google will rank your post.
Now question arises how long our post should be it's totally depend up-to you , in my opinion use of above 25oo word post  is good.
Don't use somebody else content like text or image if it's comes under free category then you will use it.